Thanks to Jazz and Sue, we had an Easter Egg Hunt organized for the kids on Easter Sunday. Paik Ling graciously hosted us in her humble abode. The kids got to paint empty egg shells, the moms got to catch up face to face as opposed to catching up on blogs or facebook!, the kids got to play together, Faythe told the kids a story, Paik Ling's boys drank like 3-4 bottles of milk while we were there :),  the moms got to hide the painted egg shells and the kids went on a hunt!, Aidan sulked for a long time cause Ashley got a prize from the egg hunt and he didn't and Paik Ling's house was basically turned into a play house by the kids! I didn't manage to take many pictures…nevertheless, here are some which I took.
We laid mats at the garage so that the kids could paint their eggs and get dirty outside.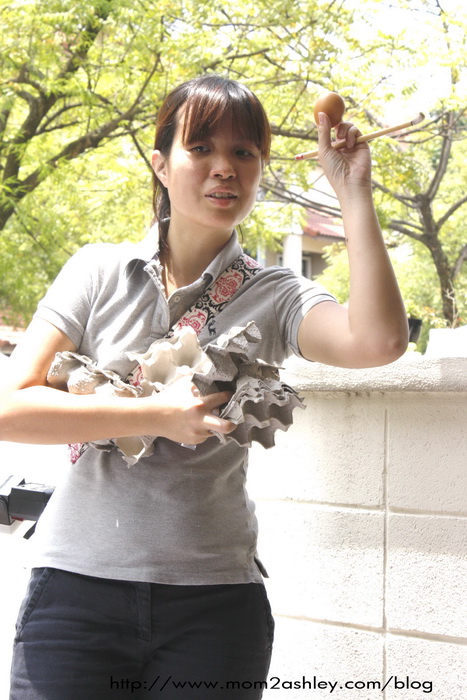 Jasmine gave instructions before the kids started with the egg painting session.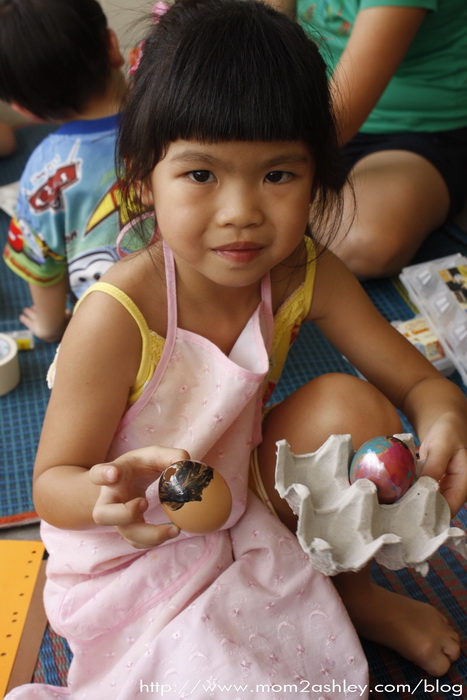 Ashley showing off her nail polish painted egg shells.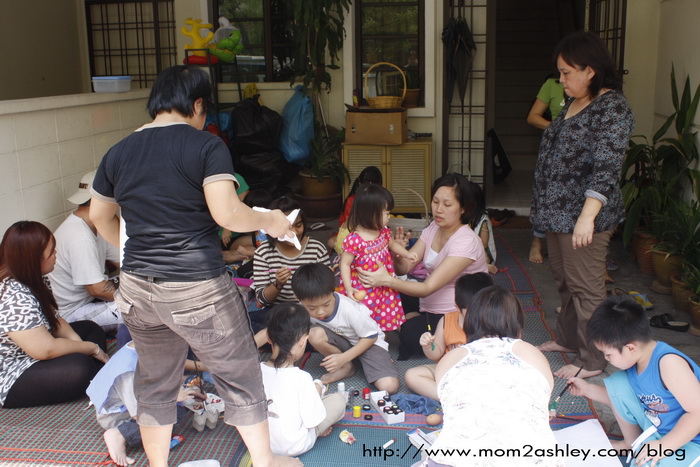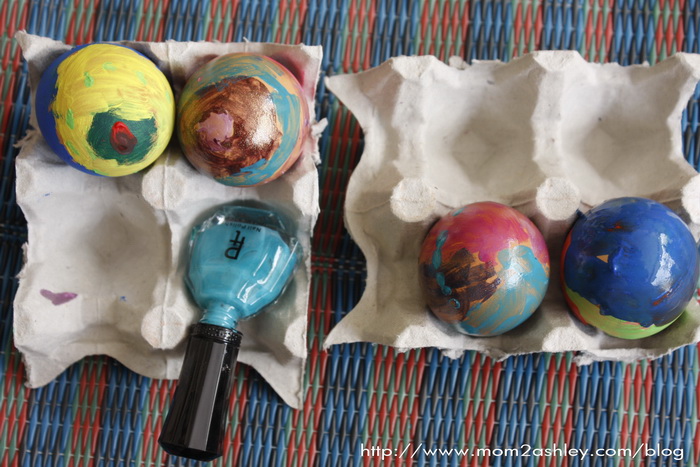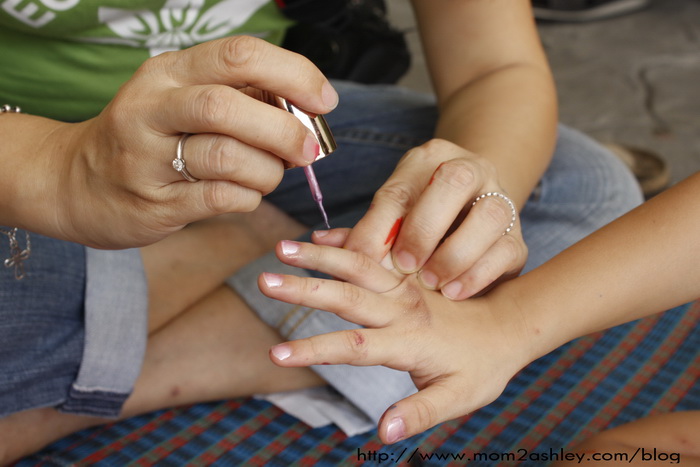 And egg shells weren't the only things that were painted that day. Zara and Zaria had their nails painted too by their mom!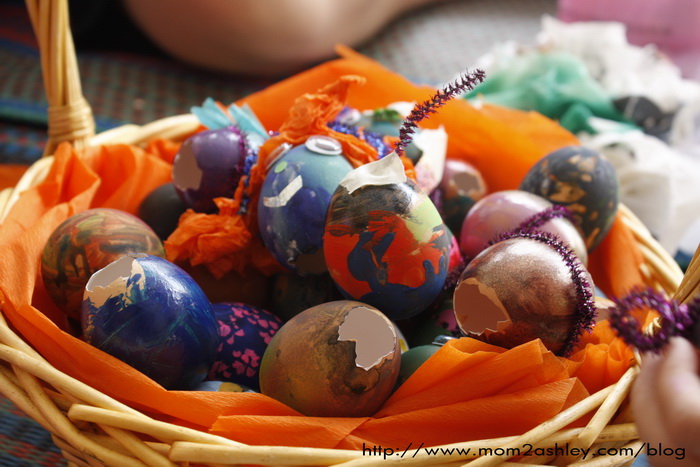 These were the painted egg shells which were then hidden for the egg hunt.
The kids had a fantastic time! Thanks ladies for making it happen!