This year, Ashley's birthday falls on a school holiday so we decided to have an early celebration for her at school.  As you can see, I lack originality here when it came to her birthday cake/cupcake. I ordered the same cupcakes I ordered for Aidan's birthday last month and for their birthdays last year and the year before that! She  wanted a Hello Kitty theme this time  and  Hello Kitty it is!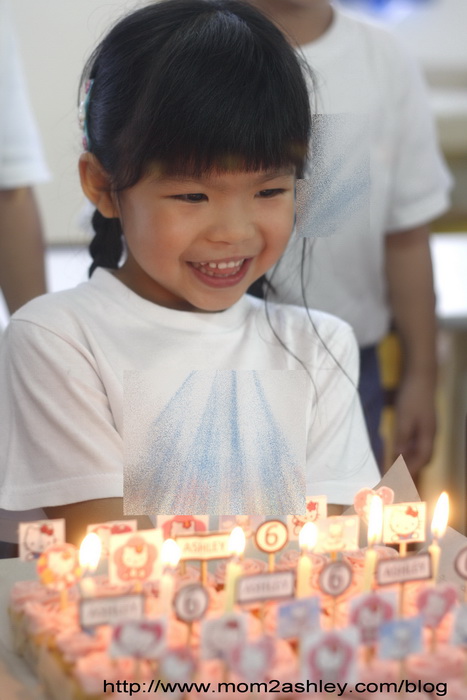 Ashley making a wish….She looks so demure in that picture.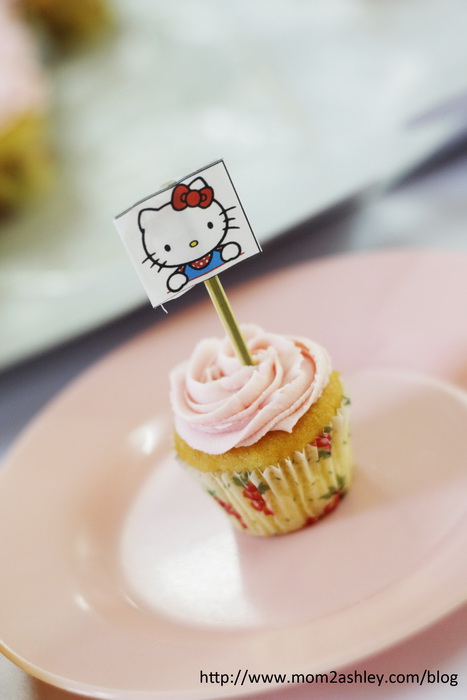 I love the cupcakes. They are bite-sized and perfect for kids! Many of them went for 2nd and even 3rd servings.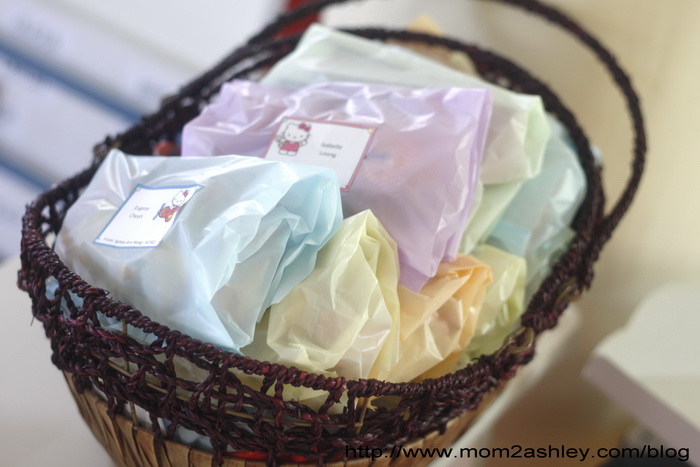 These party packs were filled with basically junk food – Seaweed, Skittles, M&Ms, sweets, Japanes rice biscuits and Jelly. This year, I used the Glad Wrap sandwich packs instead since I had a box of them in my kitchen drawer…..
Her actual birthday is in a week's time and I haven't got a clue as tp what we're going to do for her.  A picnic party with family instead? We'll see 🙂