It's been awhile since I posted new creations in MLTB . I've been pretty busy the past couple of months and haven't had any time to create new stuff. However, coming up next, I have a collection of colorful bobby pins which are suitable for both adults and little girls.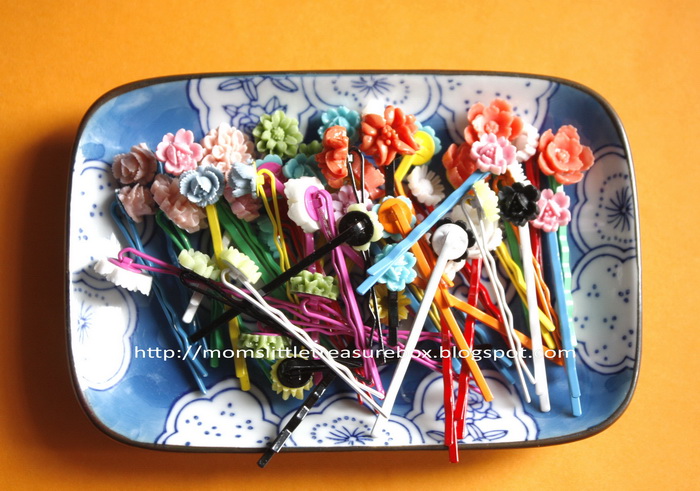 These are all handmade. I'm still sorting out the pricing and the pictures of these.  Once they're done, I will post it up in my blogshop. If you want to keep posted of the new additions to the blogshop, you can check out the updates in :
http://www.facebook.com/momslittletreasurebox
or follow me on twitter at http://www.twitter.com/mltbox
Stay tuned!