I have been wanting to get Ashley a nice girly bag to use when she goes for her ballet lessons. All the other girls have nice bags but Ashley always insisted on carrying her oversized, bla-pok bag…So I decided to get her one at a reasonable price.  Handmade of course, by Sasha.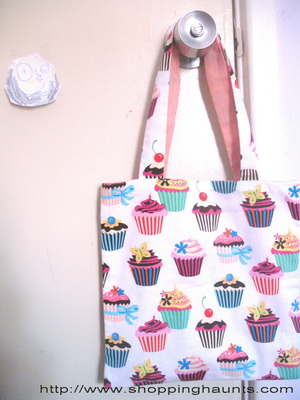 It's nice and girly – Ashley chose the material herself….
Material is imported from Australia – cute kan?
It has a lil pocket inside…
The best part is that it's reversible!
Check out more photos in my shopping blog.