On Christmas Day last year, while my parents were busy preparing for their annual Christmas BBQ bash at their home, we decided to take the kids to the Lok Kawi Wildlife Park.  Overall, we were pretty impressed with what they have at the wildlife park BUT the only downside was that the carriage which people can actually sit in so that they can be driven around the park was not working. Hence we didn't manage to cover the entire trail because it was too hot!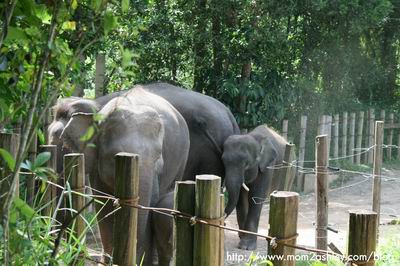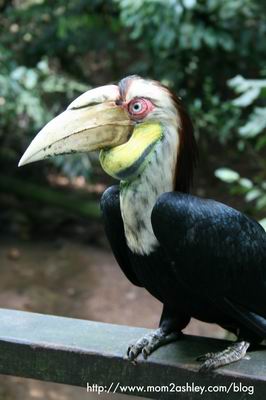 This little birdie (Hornbill i think) is one fiesty lil bird. He was harrassing another family with a baby. It kept wanting to take away the baby's hat which fell on the floor…
Aidan and Ashley were abit surprised at how bold the birdie was….
Sun Bears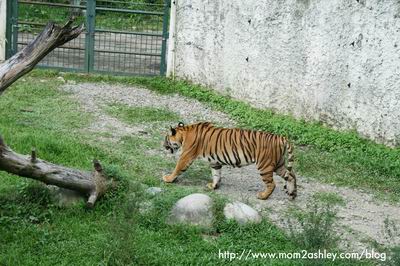 1 of 2 tigers
Ashley was getting tired..and wanted to be carried!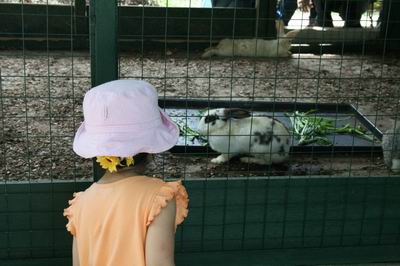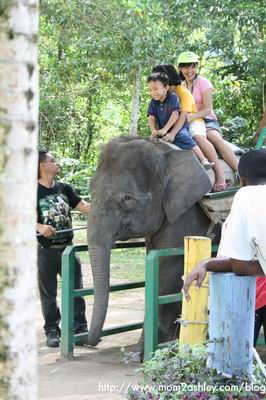 There was elephant rides going for RM5 for a 5-min ride
 There were other animals as well (deers, monkeys, etc) but it was getting too hot and we decided to stop half way and walk back.
Definitely a nice place to entertain the kids!